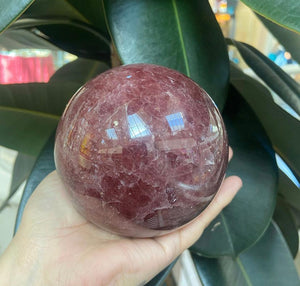 Mystic Botanica
Strawberry Quartz crystal sphere
Regular price
$225.00
$0.00
Unit price
per
Strawberry Quartz will encourage positive bonds between family, friends, or lovers. It will attract and enhance your loving and caring nature, and it will eliminate anything of a negative nature.
This crystal is very helpful when you find it challenging to be in social circles. It will give you comfort and confidence while instilling strong feelings of security.
Strawberry Quartz will help soften harsh natures and bring a chaotic relationship to a more stable and secure state. It will attract more positive energies and dispel any feelings of threat or fear.
---