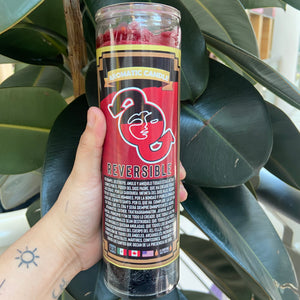 Mystic Botanica
Reversible candle
Regular price
$25.00
$0.00
Unit price
per
You can use a reverse candle to reverse a spell that is affecting your life in a bad way. Like a bad luck spell, or any spell made with evil intentions to cause you harm, stress, and challenging times.
Use this candle 
If you think you are under a spell or you are dealing with some very strange situations, in which you feel like you have no power or energy to overcome it, a reverse candle could be the answer.
If you are still unsure if there are any evil forces surrounding you, or if someone had cast a black magic spell on you, that is giving you some hardship, you can explore this possibility with divinatory tools.
---